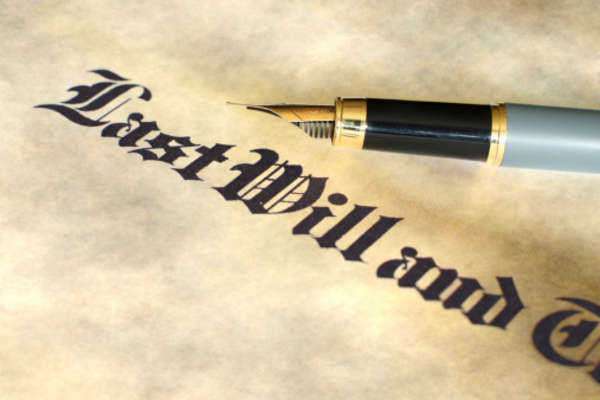 Guide to How to Probate a Will
Before a decedent passes away
In order for a family member to make the probate process as easy as possible for their remaining family, they will generally seek the legal advice of a real estate attorney throughout their life and around the time of their death. They will usually work with the same lawyer while changing the conditions of their will based upon any number of possibilities.
A living will specifies procedures if the family member is incapable of making a medical decision later down the road, and a last will and testament determines how their assets will be distributed after the time of their death. If a decedent seeks legal advice and provides detailed provisions within their will, the remaining family and heir will know how to probate a will quite easily.
How to Probate a Will
The probate process is very long and formally handled, but an executor and beneficiaries should know how to probate a will before and while working with a real estate attorney. The steps may vary depending on your state, and you should talk to a real estate attorney about how to probate a will within your state. You should also use the following steps:
Step 1
You will have to locate the decedent's last will and testament. These kinds of documents are usually kept in safe deposits or a lawyer's office. The will (if written correctly) will specify funeral procedures, which assets go to what heirs, and announcements of the executor, trustee, and guardians of any minor children.
Step 2
Make a complete list of all beneficiaries and fiduciaries. Include all of their contact information as well. After you have a complete list, you should also make a complete list of all real property and assets along with their worth, including:
•
Stock and bond certificates
•
Life insurance policies
Step 3
Determine the location in which your state probates wills. Some states have specific probate courts, but other states just go through the court where the decedent's property is located
Step 4
In knowing how to probate a will, you also need to research all of the decedent's liabilities. The decedent may have more liabilities than those listed below, but common liabilities include:
Step 5
The executor of the will should be specified. A decedent usually appoints a person to become administrator, but if they failed to supply an executor, a family and lawyer can appoint someone to the position.
Step 6
Before a will is opened within a court, a judge must verify and sign the application and numerous forms the attorney is responsible for. Before a judge can allow a probate to start, an executor must bring all assets and their values, the original will, and the death certificate to the Probate Court of Circuit Court. If you don't know how to probate a will and fail to complete a proper step, a judge may decide not to start the probate.
Comments
comments