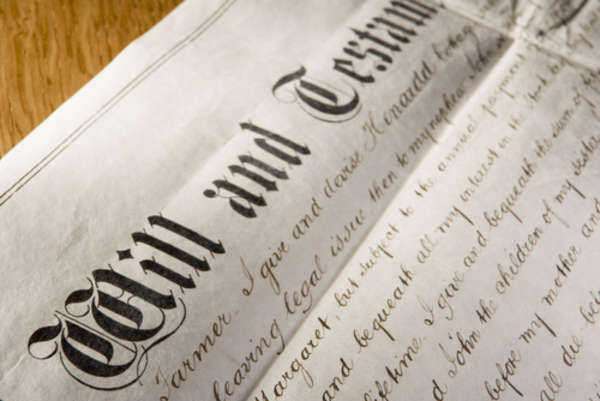 Living wills provide instructions to be followed in the event that the person who has created one is seriously ill and unable to speak for themselves. People who have terminal illnesses or any other health condition that leaves them with no reasonable expectation of being able to continue living may fall into comas or lose their mental capabilities. In this case, living wills are consulted to ensure the patient's wishes are followed as previously expressed.
In New York, living wills were created by the court system rather than by the legislature. This means there are no laws that standardize how they are executed. However, the state of New York's attorney general's office has provided a template for living wills anyone may fill out without the help of a lawyer or without a notary's signature. Any person who wishes to may simply print out and complete the form.
Only two witnesses are required to make the document legally effective. Any person who decides to create a living will must be of sound mind at the time of the creation of the document. If it is determined that the person creating a living will was not mentally competent when signing the document, the living will's instructions may be disregarded or contested.
To fill out this living will:
• Write your name into the form as directed
• Cross out any part of the document that does not apply to your wishes
• Write in any personal instructions that are not covered in the form
• Sign the document. Include your address and the addresses of your witnesses.
The will will be executed if one of the following three conditions is met:
• A terminal diagnosis
• The patient has fallen into a permanent coma
• The patient is conscious to some degree but unable to express themselves
The living will template allows patients to reject some or any of the following forms of treatment:
• Cardiac resuscitation such as CPR
• Artificial respiration
• Artificial hydration or nutrition, such as food administered via an I/V drip
• Antibiotics
• Dialysis for failing kidney functions
The living will also allows patients to specify that they want as much pain relief as possible, even if it may lead to their death.
Living wills can also specify whether the patient wishes to have any organs removed after their death to be given to another person. If a person is religious, they may also specify the religious procedures to be followed at the end of their life.
Some patients may not be sure what they want to do if they are struck down with an illness that leaves them incapable of making their own decisions. It is also possible to appoint another person to act as a health care proxy. This person will make all decisions. A separate form is required to appoint a health care proxy. Some people may choose to have both a living will and a health care proxy.
Comments
comments