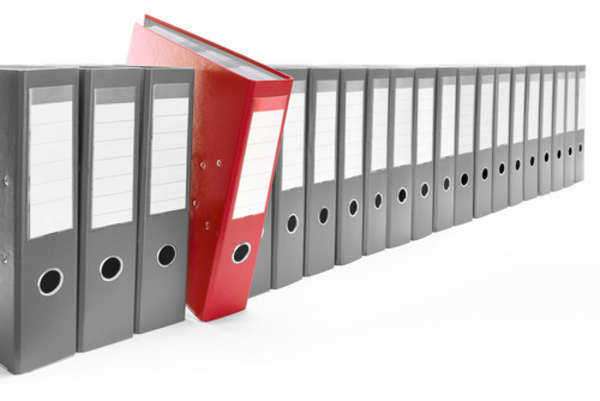 A Brief Outline of Ohio Probate Forms
One of the most difficult things about the probate process in Ohio, and there are many difficult things about probate in Ohio, are the many different Ohio probate forms that you need to keep track of at the same time that you are mourning for the loss of a loved one and attempting to plan responsibly for the future. File them incorrectly or forget to turn in a Ohio probate form to the court on time and you are liable to suffer from stiff penalties and to have the process strung out for months more.
The best plan of action then is to stay aware of the different Ohio probate forms that you are obligated to provide. Visit your district's probate court to ask about all the Ohio probate forms you need, and value the court's opinion first. After doing that, use this list as an auxiliary resource to help you keep all of your Ohio probate forms straight.
•

Application to Probate Will
If the deceased was able to complete a will, then this application will be the first Ohio probate form you need to seek out. It simply notifies the court that you would like to begin the probate process. It needs to be shown that interested parties like heirs were notified of the probate process, and these parties may also waive their right to be notified about the validity of the will. Print the application
here
.
•

Entry Admitting Will to Probate
This is the Ohio probate form that the court will hand to you if your application to probate will was successful and the probate process has begun. Keep a copy for your records. Preview what the Ohio probate form looks like
here
.
•

Application for Authority to Administer Estate
If a will was written by the deceased, then it likely named an executor to insure that all property of the estate is correctly distributed. This executor is, in effect, in charge of the probate process. A similar position is needed even if there is no will, in which case an administrator must still be named, first agreed upon by the descendants and then approved by the court. Both named-executors and not named-administrators must be fill out this Ohio probate form as early as possible once probate begins. It includes a waiver for other heirs to sign which disallows them the right to be named administrator. Print it
here
:
•

Inventory and Appraisal
If the court's mission is to properly distribute an estate's assets, then all those assets must be made known to it. This is especially important in intestate cases with no will, since the dividing of assets is a paramount task. Therefore, this Ohio probate form must be filed, listing all the assets of an estate. In addition, appraisals must be undertaken for any assets whose worth is not immediately obvious. Find the Ohio probate form
here
Comments
comments