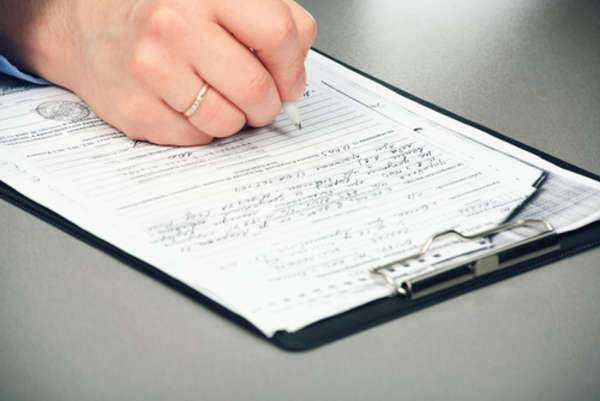 A Short Outline of California Probate Forms
The probate process in California can be one of the most headache-inducing court procedures in the state. Not only are there multiple fees and taxes, but there are literally dozens of different California probate forms that you will have to keep track of during the process. Forgetting to file one may mean heavy penalties, be they in money or time, so it's important that you remember all of them. Here is a brief outline of some different California probate forms. Remember, this is far from all of them, so check with your district's probate court to better understand what will be expected from you.
•

DE-111: Petition for Probate
This is the California probate form that you should first become familiar with, as it begins the probate process. It requires information about the estate's worth, as well as decisions that will affect the rest of the probate process. For instance, this document asserts whether a will is existing, which will make the process much easier, and who will be the fiduciary. If a will exists, then the Letters Testamentary will be given to the named fiduciary according to the will, but if none exists, then a fiduciary figure must be named to be handed the Letters of Administration and oversee the distribution of the estate. Print the form
here
. You'll need to turn it in with a copy of the death certificate, a copy of the will if there is one, and the payment for a filing fee.
•

DE-120: Notice of Hearing
This is to alert all interested parties of a probate hearing. It is usually other possible heirs named in a will who receive this California probate form. It will be mailed by the fiduciary as soon as a probate hearing is settled. Print it out
here
.
•

DE-157: Notice of Administration to Creditors
One of the most important, and most reviled, aspects of the probate process it the notification to creditors that probate is occurring, thus giving them a chance to collect all funds owed to them during the extensive time period that the estate is opened. All fiduciaries need to file this California probate form as soon after opening the estate as possible, as delaying will only prolong the probate process. Print it
here
.
•

DE-160 and DE-161: Inventory and Appraisal/Inventory and Appraisal Attachment
In order for a probate court to properly distribute an estate's property, all of their property must be made known. Therefore, a property inventory of property must be presented to the court in this California probate form, including an appraisal of any items whose value may not be immediately evident. Use the first California probate form for introductory material and summaries of worth, and use the attachment form for an item-by-item inventory of properties. Print DE-160
and DE-161
here
.
Comments
comments