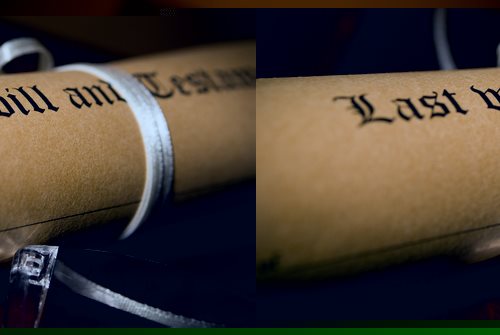 Guide to Texas Living Wills
Living wills are documents which provide instructions for physicians when a patient with a terminal illness whose condition is irreversible can no longer express a medical preference or has lapsed into a coma. In Texas, this kind of document is known as a "directive to the physician" and takes effect when it is determined that you have less than six months left to live. Any wishes you have will not be taken into effect if you are a woman pregnant with a viable fetus.
Anyone 18 or older is allowed to complete this form. There is no set template provided by the government, but many example forms can be found online. The more specific the information provided, the easier it will be for your wishes to be executed without being liable to challenges from family members.
In this document, a patient specifies:
• Whether they wish for life-sustaining treatment such as dialysis and artificial respiration to be sustained indefinitely or suspended if there are less than six months left to live
• Whether food and liquid given intravenously should be suspended or continued
• Specify which treatments you find acceptable and which would be too burdensome
• Request pain medication, even if it will accelerate the dying process
Be as specific as possible. You may wish to include additional information, such as:
• Any religious beliefs you have that should be taken into consideration
• The minimum quality of life you consider necessary for life-sustaining procedures to continue being applied
• Funeral instructions
Patients who do not wish to be revived after a heart attack or other cardiac condition causing death can fill out a "do not resuscitate" form after consulting with a doctor.
In addition to the "directive to the physician," patients may wish to complete a form giving another person "medical power of attorney." This means that if you are incapable of expressing your wishes, this person will act on your behalf. If you want to make sure that the terms of your living are executed exactly as written, it is important to discuss this with anyone you give the authority to make medical decisions on your behalf.
To make it as easy as possible to have your wishes executed, a copy of your living will should be given to your physician if applicable. Texas drivers' licenses have a space where you may write the phone number of anyone who has a copy of your living will. If you are admitted into a hospital, make sure to submit a copy of your living will along with all admittance materials.
Physicians are legally protected from any lawsuits if they follow a living will's instructions and are careful in ascertaining that there is no hope to recoverying. As long as they act prudently, family members cannot force them to disregard the instructions of the living will. If a facility proves unable to follow instructions, they must arrange for the transfer of the patient into the custody of another hospital or doctor.
Comments
comments