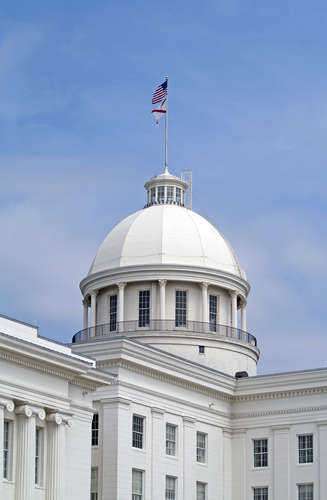 A Brief Introduction to Georgia Probate Court
What is a Georgia probate court?
Georgia probate courts have jurisdiction in cases regarding the wills of deceased individuals. Besides validating wills and enforcing their provisions, Georgia probate courts also divide a deceased individual's assets if there is no will (such cases are called "intestacy"). Because of their relationship to wills, a George probate court also carries out guardianship orders and conservatorships. Somewhat uniquely, the Georgia probate court has jurisdiction to give out marriage licenses and firearms licenses. Georgia probate courts are located in every county, so there are dozens across the state.
Estate Distribution & Georgia Probate Courts
Ideally, an individual has a will commissioned before their death, with the will being an official document written by an attorney with at least two witnesses to the signing of the will. When such an individual dies, they are known as the "testator," and when they die their estate enters probate. The first mission of the Georgia probate court will be to confirm that the testator's will is in fact valid, and it will hear from any parties who'd like to challenge the will's validity. An executor, who will preside over the distribution of the will's assets, will then be determined by the Georgia probate court. The executor is often an heir's attorney, but in order to be the executor, they must be given the Letters Testamentary by the Georgia probate court.
To begin the process of probating a will in a Georgia probate court, you will need to complete the "Petition to Probate Will in Common Form." If there is no will, you'll need a "Petition for Letters of Administration," which are like Letters Testamentary for the administrator of an estate with no will (an equivalent position in such cases to an executor). For a complete list of forms, visit here: https://www.gaprobate.org/forms_pdf.php.
Guardianships, Conservatorships & Georgia Probate Courts
Georgia probate courts appoint and supervise guardianships and conservatorships of adults judged incapable of making rational decisions. In general, conservators deal with a person's property when they are unable to properly care for it, and guardians care for the persons themselves. Conservatorships are often also appointed when minors are granted money in Estates or Trusts that they will only be allowed part of when they grow older. Guardianships may be granted for children under 18 or for physically or mentally handicapped individuals.
Once a Georgia probate court appoints a guardian or a conservator, they will be kept track of regularly so that the court will know they are taking care of their ward or their ward's property in a satisfactory manner. Conservators up for review will need to fill out Adult or Minor "Conservatorship Inventory and Asset Management Plan." Individuals under guardianship or conservatorship can also fill out a "Petition for the Restoration of an Individual Found to Be in Need of a Guardian and/or Conservator"
Marriages, Firearms & Georgia Probate Courts
Georgia probate courts are currently empowered to grant marriage and firearms licenses. Individuals filing for marriage need only appear at the nearest Georgia probate court and fill out the appropriate forms. Proof of residency and age is required. A fee is charged, but the Georgia probate court will waive it if you've complete pre-marital education. Most stringent requirements including a background test exist for firearms licenses. To learn more, visit here: https://www.gaprobate.org/licenses.php.
Comments
comments