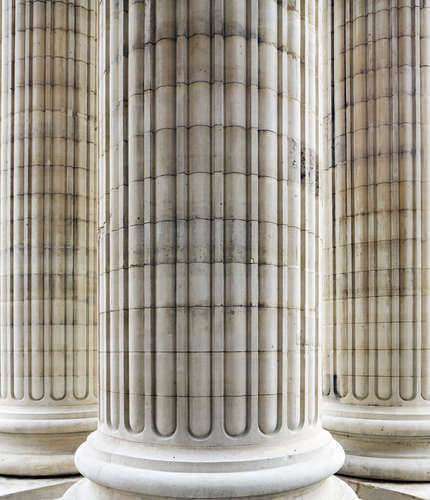 A Brief Guide to New York Probate Court
There's no such thing as a New York Probate Court. That is because New York is alone in the states of the union to call its Probate Court "Surrogate's Court," as in the court deciding another's affairs as a surrogate for the other person. However, don't let this name make you believe that individuals have no say in the New York Probate Court system. Rather, New York Probate Court exists to help you find help with your estate and guardianship concerns.
Estate Procedures of the New York Probate Court
Individuals begin New York Probate Court's estate process by filing a Petition for Probate with the court, and a copy of the death certificate is also required. If there is a will, a copy will also be filed, along with a filing fee calculated as a percentage of the estate. The next process will be validating the will and hearing from any parties liking to challenge the will. Executorship of the estate will also be addressed by the New York Probate Court via a Notice of Petition for Appointment of Executor of Estate; the executor will be in charge of distributing the deceased's property according to their will.
The process is more difficult if there is no will. At first, all the same documents are required, the Petition for Probate and the death certificate, but after that the court procedures will continue for several months, during which time an inventory of property will be taken and the deceased's relatives will receive their inheritance according to New York Probate Court law.
Small Estates, Easy Filing
New York Probate Court has special procedures for estates worth $30,000 or less. These are deemed Small Estates, and the New York Probate Court allows for the use of what it calls the Small Estate Affidavit Program to deal with them. This is an online program, meant for non-legal experts, to speed them through the estate distribution procedure. The one flaw is that only those small estates with no real estate, or with real estate that was jointly owned, is eligible to be distributed using the Small Estate Affidavit Program. Check the Court's website to learn more: https://www.nycourthelp.gov/diy/smallEstate.html.
Legal Guardianships
Just as importantly, New York Probate Courts also handles those situations concerning electing the guardian of a minor or of individuals who, because of physical or mental limitations, are not able to properly take care of themselves. To apply for guardianship of a minor, you will need a copy of the child's birth certificate, and you will have to pay a $20 fee. Occasionally, this will lead to a hearing, but most of the time, properly filling out the paperwork will allow you to claim guardianship of a minor.
Filing for guardianship of an adult is even easier because the 17A Guardianship Petition Program allows for New York residents to apply for guardianship online with the New York Probate Court.
Comments
comments