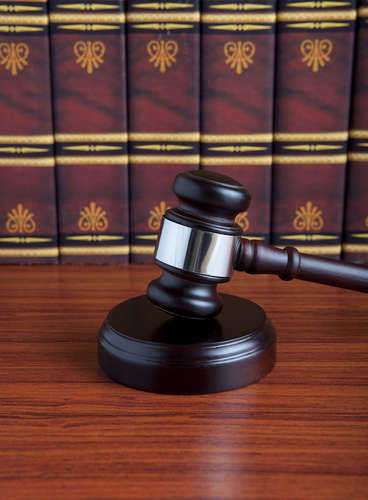 A Brief Introduction to Maine Probate Court
Maine probate courts preside over a number of issues that may deeply impact your life. When a relative of yours dies, you will need to work with a Maine probate court to distribute their property. When an individual is not able to take care of their finances and wellbeing, because of either age or physical or mental limitations, a Maine probate court is in charge of appointing a conservator or guardian to assist them. Even a matter as simple and common as changing your name requires a Maine probate court's stamp of approval. But before you take the first steps toward any of these projects, learn more about Maine probate court and its procedures.
Estates & Maine Probate Court
The principal activity of Maine probate courts is the execution of wills. This process begins with the filing of a DE 201 Testate Application, which sets off several procedures, including an inventory of Estate Property and the validation of the will. All those who wish to challenge a will can file to Challenge the Estate, and those owed money by the deceased can file a DE-503 Claim Against Estate.
Matters are made difficult when no will is available. Then the family files a DE-101 Intestate Application. While an inventory of the estate's property is conducted, family members will discuss with their Maine probate court lawyers about how to make claims for the Estate. An administrator will also be appointed, often a lawyer or family member, to distribute the property of the deceased according to the Maine probate court's directions. A similar position is held by the executor in cases in which a will is available.
Guardianships, Conservatorships & Maine Probate Courts
When parents and other legal guardians die, legal guardianship rights have to be passed on to another party. Often this is discussed in a will, which is the reason that Maine probate courts have jurisdiction in such matters. Guardians are appointed by Maine probate court to help those who cannot be expected to handle their day-to-day decisions, usually minors or the mentally or physically handicapped. Conservatorships, meanwhile, are about controlling the finances and property of similarly incapacitated individuals.
Maine probate courts are also obligated to check on individuals appointed guardians and conservators. They will appear at hearings at Maine probate courts regularly to discuss the conserved account and their child custody plans. Individuals filing for guardian mentorship of a minor need to fill out a PP-101 Petition. For conservatorship, the need a PP-401 Petition, and for guardianship of an incapacitated person a PP-201 Petition must be filed.
It is also possible to terminate your guardianship of someone else or to terminate someone else's guardianship of you. Fill out a PP-302 Petition and explain to a Main Probate Court what has changed in your situation.
Change of Name & Maine Probate Courts
Your county's Maine Probate Court is also the proper venue to change your legal name. File a CN-1 Petition with the Maine Probate Court to change your name if you are an adult. Minors need to fill out a CN-2 form specifically designed for them.
Forms
You can pick up all the forms you'll need for these and other procedures at your local Maine Probate Court. Many are also available online
here
.
Comments
comments