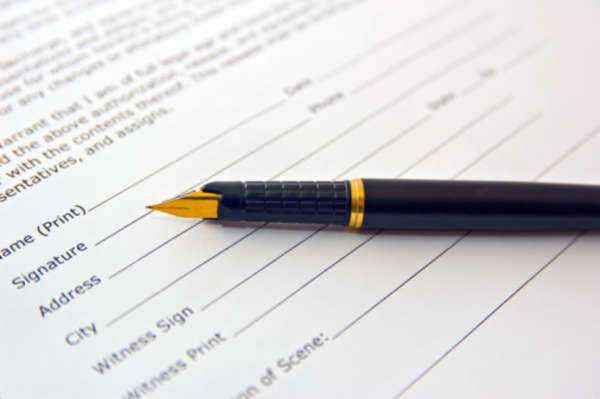 An Introduction to Living Will Forms California
Living will forms California are legal documents that help you to dictate what you types of medical treatment you want for times when you are no longer able to make those decisions yourself. They insure you peace of mind and the ability to seek rehabilitation when you see fit, if you see fit. As legal documents, they can be complicated, and you have to be sure that the living will form California that you find is up to the state's legal standards for contracts and documentation. Therefore, the best step to take in order to know that your dignity will remain intact at the end of your life is to find out as much information as possible about living will forms california.
Advance Health Care Directive
What the general public thinks of as a living will form California is actually legally called an "Advance Health Care Directive." It has several different parts, so you should be sure that any advance health care directive you find contains them as well.
•
Part 1
, Power of Attorney: This section of the living will form California allows you to name an "agent." This is the person who will be charged with ensuring that the directives in your living will form California be followed, and they will make all health care decisions for you when you are no longer able. (There are restrictions on their power that you can place in the health care directive, if you so wish.) You will also be asked to choose an alternate agent, in case your primary agent is unable to take the responsibility of the task. Agents are usually family members or loved ones; they may not be your doctor or an employee of your hospital.
•
Part 2
, Instructions for Health Care: This will likely be the most important part of your living will form California. It contains specific instructions as to your medical treatment. The main decision will be whether you want your live prolonged when the expected benefits of this are outweighed by the costs. You may also dictate other wishes for treatment, such as what you believe is a reasonable quality of life for your life to be artificially prolonged for.
•
Parts 3-4
, Optional Sections: There are two short sections here on the living will form California. The first allows you to reconfirm that you wish to become an organ donor at death, if you so wish that, and the second allows you to name your primary physician.
Making Your Living Will Form California Legally Binding
If you are satisfied with your living will form as stipulated above, there are still additional steps to getting it legalized. There is an option, however. First, you may if you wish take it to a notary public and have it officially sealed. Alternatively, you may have it signed by two witnesses. At least one witness should not be a blood relation, and neither should be your agent.
Examples of Living Will Forms California
If you'd like to know more about living will forms California, there is no better way than by looking at the actual forms. The California government has made available a blank living will form that you may fill out yourself according to the directions above. Find it here: https://ag.ca.gov/consumers/pdf/AHCDS1.pdf.
Comments
comments