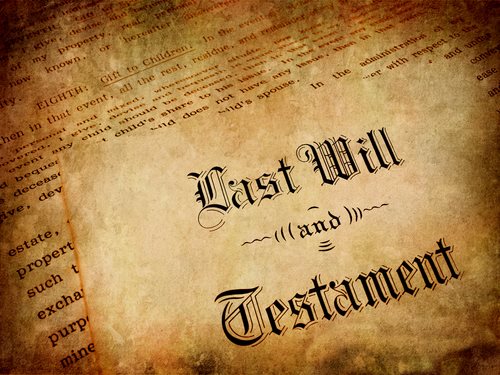 Guide to Massachusetts Living Wills
Though most states allow people to draft living wills that legally obligate doctors to follow the patient's written wishes concerning treatment if they are unconscious or otherwise unable to make a decision, in Massachusetts such documents are not legally binding. While you are free to create a living will, there is no guarantee its instructions will be followed.
For this reason, many people may wish to appoint someone to act as their health care proxy. By completing a document, you can give someone else full authority in case of medical emergency to make any decisions about keeping you on life support in cases where there is no reasonable hope for recovery. In such cases, you should extensively discuss your wishes with anyone you think of making your proxy. A living will document can be used for guidelines, but since it isn't legally binding, it's best to appoint an agent who will scrupulously obey your written wishes.
Because living wills aren't legally recognized, you are free to draft yours in any form you see fit. Things you will want to specify include:
• Whether you wish for life-sustaining measures such as artificial respiration to be discontinued if there is no hope of recovery
• Whether you wish for intravenous food and liquid nutrition to be discontinued if there is no hope for recovery
• Whether you wish for all life-sustaining measures to be continued for as long as possible
• Which procedures you would find too burdensome to consent to, and how long any form of treatments should go on before being discontinued
In addition to specifying what you want done in case you are unable to speak for yourself, you are free to write as much as you see necessary to explain the basis for your decisions, such as:
• Any religious beliefs and procedures you want carried out
• The quality of life you consider minimally necessary to justify the continued use of life-sustaining measures
• Funeral proceedings
• If you wish to make anatomical gift of any or all of your organs
Living wills can be revoked or altered at any time at the discretion of the patient, provided they are still mentally competent to do so. A copy of the living will needs to be given to their physician or presented to any hospital they are admitted to. Some people may wish to carry a copy on their person at all times in case of emergency.
Because the legal will is not binding, it is advisable to appoint a proxy who can act on your behalf. Unless a Court order overrules their decision, a proxy will be able to follow the instructions of your living will. For this reason, you may wish to consult with a lawyer while drafting any living will to make sure your instructions and wishes do not accidentally allow for a judge to issue a ruling that goes against your wishes. You are not legally required to consult a lawyer before taking any such decisions.
Comments
comments